PERSPECTIVE
A Focused Approach.
Assurgo's approach begins with all-in commitment to overall client success from day one. Our approach and rigorous process is outlined prior to the start of the engagement. We curate each project team and build schedules that deliver the right people at the right time with the right expertise. We choose people who have not only the expertise but also the attitude that when it gets tough to persist. Our people are known for their creativity, persistence, and pushing hard to turn over every stone to meet client objectives.
We know better than anyone that the process of business acquisition and divestitures can be complex. We have been owners, advisors, sellers, and purchasers and this gives us a unique edge when responding to deal developments – our clients can rely on our experience and expertise to achieve their objectives with successful outcomes. We view challenges as possibilities and are continuously devising new solutions to unique issues.
We stand alongside our clients and this committed and personal approach is another of our distinctive features and it's something we value highly. We understand that this process is not a daily occurrence for most entrepreneurs and management teams, and this motivates us to achieve the best results together. Not on behalf of, but in collaboration and lock-step with our clients.
Assurgo's services cover all phases of an M&A process, from buyer and seller pre-deal support through to completion.
Determine criteria

Extensive research and vetting of potential targets

Execute NDAs

Gather and assess data

Conduct interviews and discussions

Assess potential fit

Positioning acquirer

Work with various tax, legal and accounting advisors to consider optimal transaction structure

Model financial returns and providing guidance on valuation ranges

Working with legal counsel in drafting of Expression of Interests/Letters of Intents

Negotiations

Gathering Due Diligence data

Arranging and participating in management meetings

Raising capital

Coordinate due diligence and legal drafting with the various advisors

Assist both parties as appropriate in achieving their objectives
Gather information

Meetings with key personnel

Exit strategy reviews

Understanding and detailing the business plan

Building the financial model for pricing analysis

Develop corporate profile/Confidential Information Memorandum (CIM) & financial document

Prepare virtual data room

Building potential buyer list

Publish and distribute teaser

Publish CIM

Research and prequalify potential buyers

Sign Non-Disclosure Agreements (NDA) and share CIM

Discussions and follow-ups

Receipt of Expressions of Interest, clarifications and shortlisting of buyers

Access to detailed data room

Management tours

Submission of Letters of Intent (LOI's) and selection of lead buyer

Negotiation and detailed due diligence

Review and comment on drafts of binding agreements and help coordinate parties and their respective advisors towards closing of the transaction
Traditional Schedule 1 banks and within these, options include:

Term Debt:

Lines of Credit

Credit Cards

And in some cases:

Asset-Based Credit Facilities

Cash Flow Loans

Bridge Financing

Combination of the above, including syndications

Junior Lenders

Mezzanine & Quasi Equity Lenders

Family Offices

Private Equity

Public Markets

Friends & Family

Share sale to:

Staff

Suppliers

Customers

Third parties

Asset-Based Lenders

Sale-Leasebacks

Equipment Leases

Accounts Receivable Margining

Consignment

Factoring

Customer Prepayment

Government & Government-Backed Institutions

Guarantees of Bank Debt

Loans to support Cross-Border M&A, Capex, Working Capital

Subordinated & Venture Debt

Non-Controlling Equity Investments

Accounts Receivable Insurance

Contract Insurance & Bonding

SR&ED Credits

Various programs to support staffing costs, etc.
SECTORS
Who we work with.
Assurgo has deep sector knowledge of the following industries:
Logistics, Transportation, and Trucking
Fabrication
Manufacturing
Bulk Processing
Process Controls
Valves
Engineering and Surveying
B-B Distribution / Wholesale
B-B Services
Industrial Maintenance and Services
Commercial and Industrial Instrumentation (IoT) – Hardware Enabled Software
Building Products
Construction Services / Sub-trades
Construction Equipment
General Contractors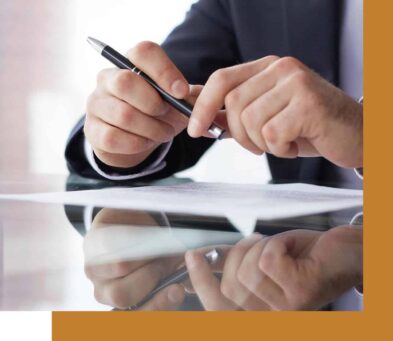 ASSURGO ENTERPRISE
The Gold Standard
At Assurgo Enterprises, we pride ourselves on delivering a higher standard in everything we do. And that's what the Assurgo Gold Standard is all about. It's our commitment to you. To go above and beyond. Always being at the forefront of emerging trends and issues, using our first-hand experience and knowledge to create new opportunities and best practices, delivering strategic solutions to assist in overcoming challenges and further driving efficiencies so you realize even greater value. The Gold Standard is our signature, a symbol of excellence and as Your Partner in Growth, we will never lose sight of that.